CZECH TV STRONGEST IN APRIL, NOVA IMPROVING SHARE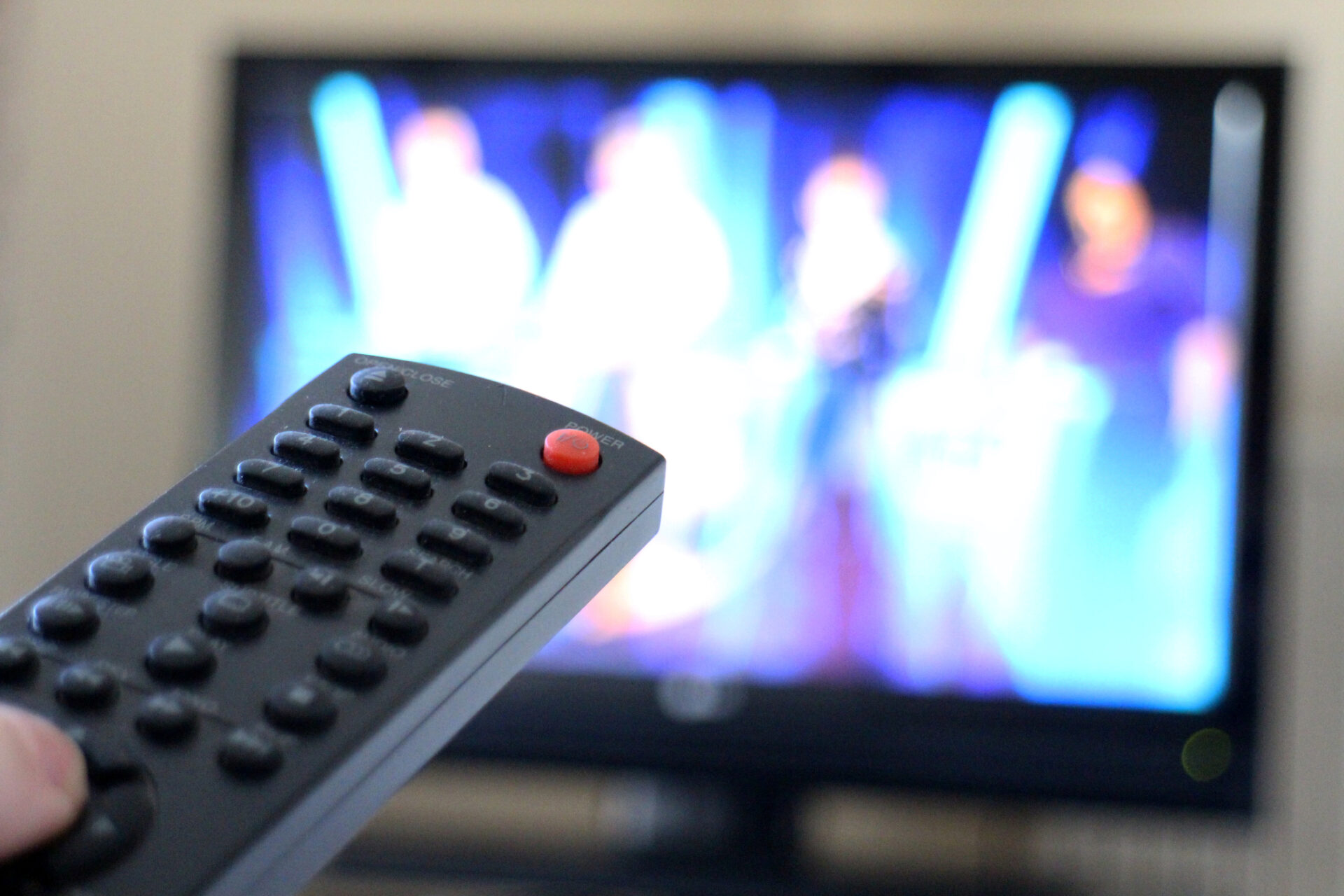 Zdroj: GettyImages.com
3. 5. 2023
The Czech Television stations remained the strongest in the general audience in April. However, the gap at the top has narrowed, with Nova improving the most among the top three groups in April.
Czech Television stations recorded a cumulative share of 28.97% in all-day broadcasting in the audience group over 15 years of age in April this year and maintained their leading position in TV viewership. The Prima group remained a close second in this group, while the Nova group improved the most among the top three. At the same time, the Nova group remained the strongest in prime time 15+ in April, as well as in the 15-54 and 15-69 audience categories in both daytime and evening. This is according to official ATO-Nielsen measurement data.
Alongside the Nova group, Atmedia's representation has been the most successful year-on-year, as well as Television Seznam, which reached a market share of almost 2% in April (15+, all day). Television Seznam's growth is also helped by Atmedia, as Atmedia is also a seller of advertising space for this TV channel.
In prime time, the Nova group grew the most year-on-year, with Atmedia and Television Seznam also posting higher gains.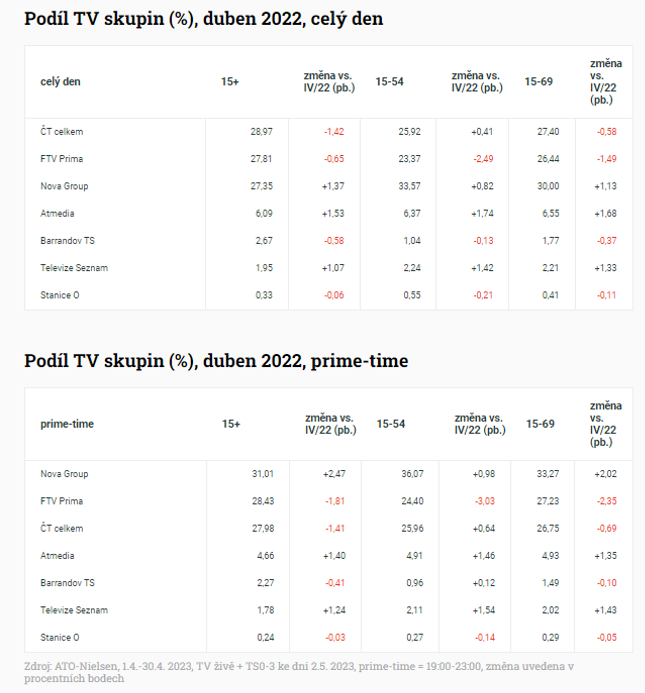 Source: ATO-Nielsen, 1.4.-30.4. 2023, TV live+ TS0-3 ke dni 2.5. 2023, prime-time = 19:00-23:00Among the individual TV stations, besides the aforementioned Television Seznam, which benefited from its Easter broadcast, the sports channel CT Sport, the main channels Nova and CT1, and the thematic channels Nova Cinema, Nova Gold, Nova Action, Prima Zoom, Prima Krimi and CNN Prima News had better results this April than in the same month last year. FilmBox and FilmBox Stars also performed well.
The most watched programmes in April were the series Volha (CT1), Specialists (Nova), Odznak Vysočina (Nova), Cuckoos 2 (CT1), Televizní noviny (Nova) and ZOO (Prima).
Source: mediaguru.cz