THE FIRST MONTH OF THIS YEAR WAS A GOOD ONE FOR NEWS STATIONS, INCREASED THEIR SHARES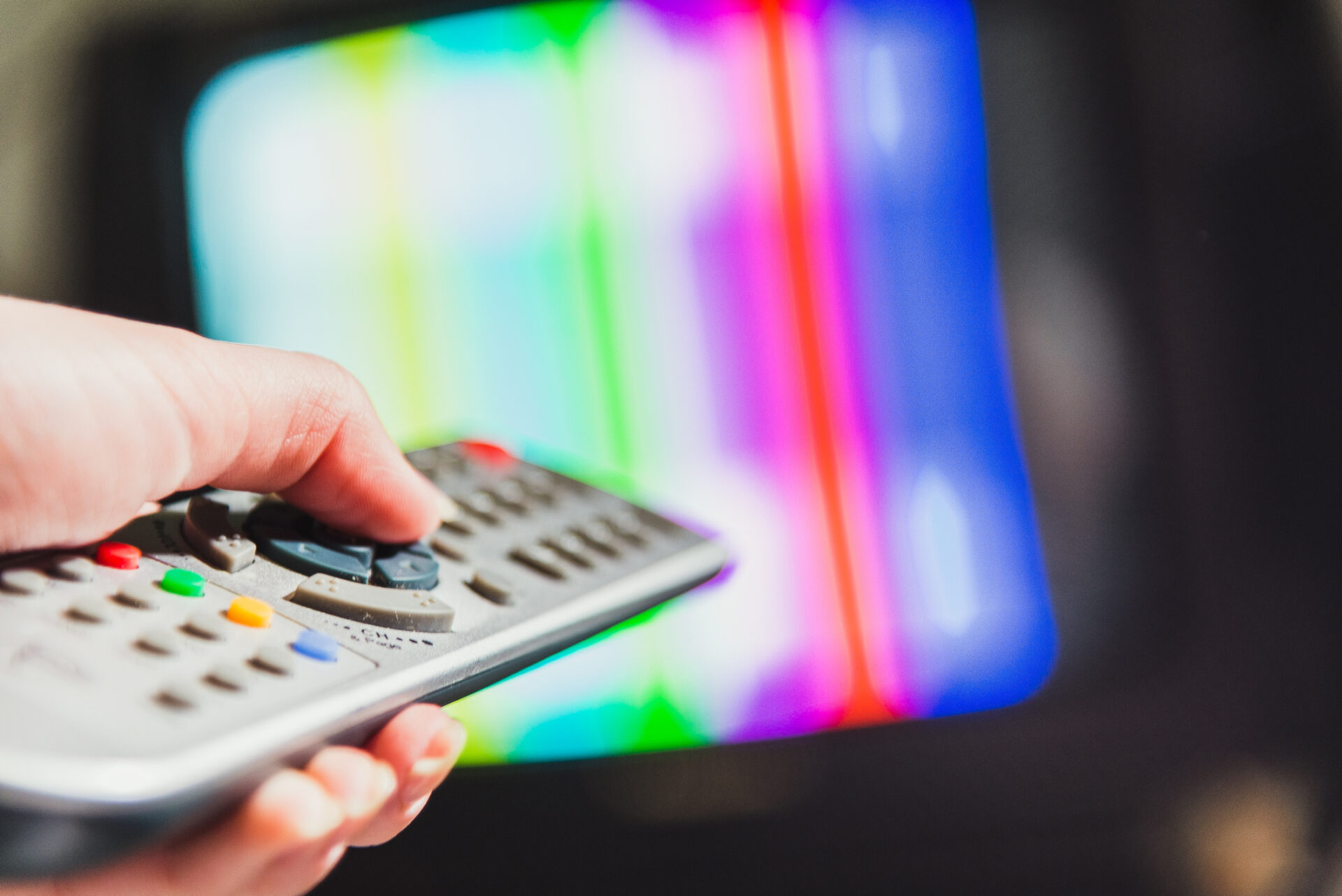 Zdroj: GettyImages.com
6. 2. 2023
The first month of this year was a good one for news stations. Both CT24 and CNN Prima News increased their shares the most year-on-year of all domestic stations.
Czech Television remained the strongest domestic TV group in the 15+ audience category in the first month of the year. It achieved an aggregate share of 32.15%. It was also the best performer in prime time 15+ and in all-day broadcasting in the 15-69 group. This is according to the official ATO-Nielsen Admosphere audience measurement data.
Both major commercial TV groups improved year-on-year. The Prima group remained just ahead of the Nova group in the 15+ audience group in all-day broadcasting at the beginning of the year. In contrast, Prima finished behind Nova in prime time 15+. The Nova group confirmed its strongest position in the 15-54 audience category (all-day and evening broadcasts) and also in prime time in 15-69.
Atmedia and Television Seznam also performed better than last January, ending this January with a 1.27% (all day, 15+).
News stations posted the highest year-on-year gains in January thanks to the coverage of the presidential election. CT24 improved its position by 1.26 percentage points compared to last January and its overall share reached 5.80% (full day, 15+). CNN Prima News improved by one percentage point year-on-year and achieved an overall share of 2.18% (full day, 15+) in January.
The overall share of Czech TV stations was affected by the closure of CT3, which will not broadcast from the beginning of January 2023.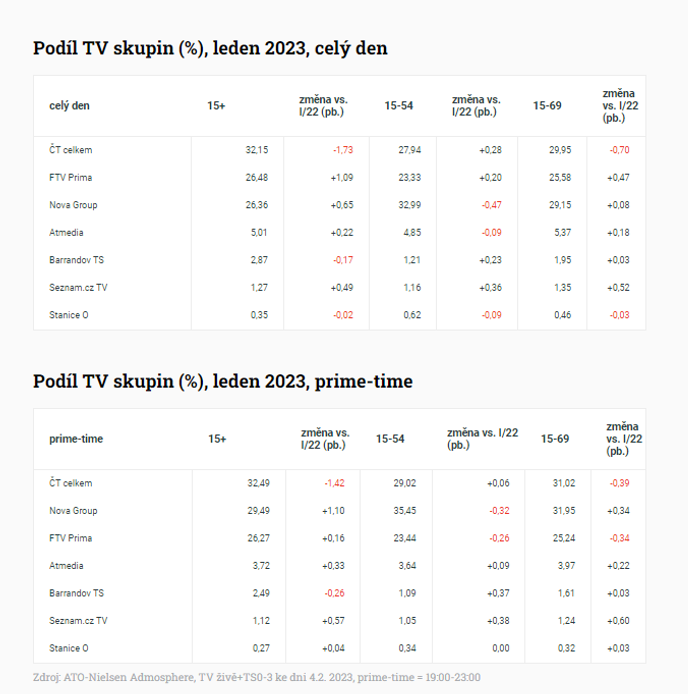 Source: mediaguru.cz