PRIMA BOUGHT A MAJORITY IN THE REPRESENTATION OF IMPRESSION MEDIA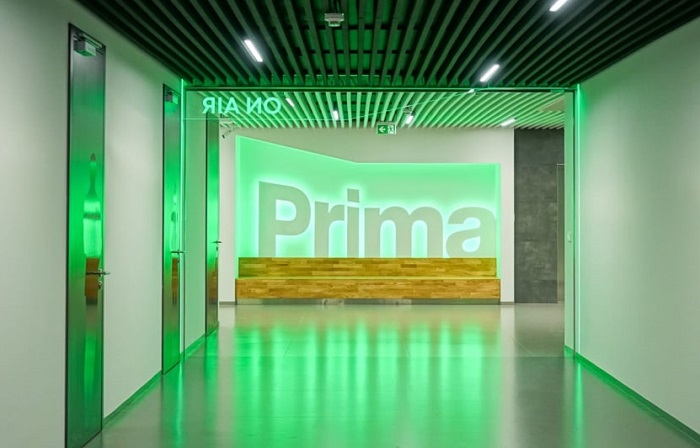 13. 3. 2023
The Prima Group is now the holder of an 80% stake in Impression Media, which is mainly active in the online advertising market. It is already the owner of Media Club.
Prima Group has completed the acquisition of the media group Media Bohemia. It now holds an 80% stake in the online media agency Impression Media. This strengthens Prima's Media Club representation in the field of online and programmatic advertising.
Impression Media represents more than 153 websites from all segments, which reach over 6.6 million users per month on the Czech market, and thus ranks among the top 3 players in the online advertising segment. Thanks to the acquisition, the Prima Group's portfolio will also be expanded by the marketing agency Programmatic Media, which offers programmatic planning, web development and web analytics, social media marketing, PR communication, production and brand employment. The agreement also includes the websites Femina.cz, Autoweb.cz, Magazinzahrada.cz, Living.cz, which will be newly integrated into the Prima Group's online editorial team.
"The Media Bohemia media group is optimizing its product portfolio and in the coming period will focus on the development of key brands such as Rádio Blaník, Hitrádio, Fajn rádio and Rock rádio and digital activities related to them,"
Miroslav Hrnko, CEO of Media Bohemia, explains.
"This is a strategic move by the Prima Group. Our sales agency Media Club is a market leader in the field of television and radio advertising. With the acquisition of Impression Media, we are significantly strengthening our online advertising business and will become one of the leading players on the Czech market. Thanks to our rich portfolio of websites, we can offer clients precise targeting of campaigns to a selected segment,"
says Vladimír Pořízek, Commercial Director of Prima Group.
Impression Media will be newly incorporated under the Media Club commercial representation and will continue to provide the same services to its clients as before. Roman Stolejda will remain the company's managing director, who will be joined in the position by Petr Hatlapatka, commercial director of Media Club's online division. As part of the acquisition, the 40-strong team will be relocated to the Prima Group address. Roman Stolejda (13%) and David Bauckmann (7%) remain minority shareholders in the company.
Petr Miláček, director of analysis at the Prima Group, will join Programmatic Media's executive team and will focus on the company's development in the area of media planning. "We would like to offer smaller clients who do not have their own media agency a full service, including media planning and campaign implementation. That is why we will take advantage of Petr Miláček's extensive experience and plan to strengthen this area," adds Vladimír Pořízek.
Media Club was established in 2013 and represents the Prima Group in advertising sales on nine TV channels (Prima, CNN Prima News, Prima Cool, Prima Max, Prima Krimi, Prima Love, Prima Zoom, Prima Show and Prima Star), as well as in the Prima Group's online projects, print magazines, public events and esports in conjunction with PLAYzone. Media Club also continues to represent the music stations of the Óčko group, the channels of the Barrandov group, the Paramount Network, the children's channel Nickelodeon and Nick Jr. and the channels represented by Atmedia Czech. Among radio stations, it represents Impuls radio, Europe 2, Frekvenci 1, Radio Kiss, Radio Beat, Country Radio, Signal Radio, Radio SPIN, Radio 1, Rock Zone, Radio Bonton, Dance Radio and Český Impuls. Newly added to its portfolio are websites commercially represented by Impression Media.
Source: mediaguru.cz