MEDIA CLUB TO KEEP ONLINE ADVERTISING PRICES, CANCEL BONUSES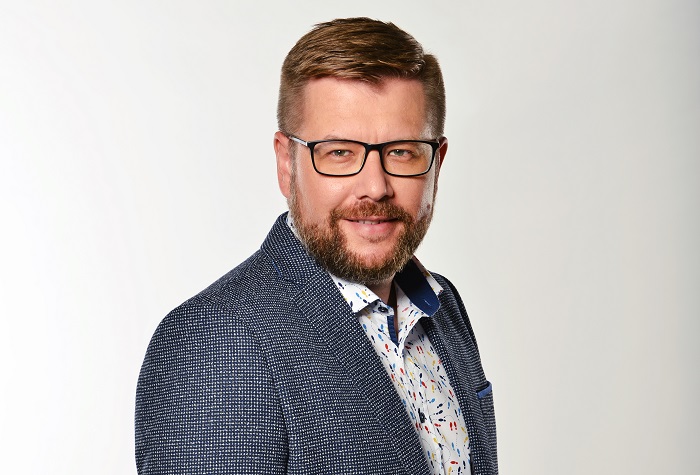 Petr Hatlapatka; Zdroj: Media Club
9. 5. 2023
The acquisition of Impression Media will see Media Club increase its reach in the online advertising market. Advertising prices will remain unchanged in the joint offer, but agency bonuses will be removed.
The joint commercial offers for selected products from 1 May will bring Media Club and Impression Media together following the property merger in March this year, when Prima Group acquired an 80% stake in online media agency Impression Media. The flagship is the newly created Add Up package with almost 190 websites reaching 6.4 million real users per month, making it the number two on the Czech Internet (source: NetMonitor, traffic from the Czech Republic). In addition, there are also thematically targeted new packages on offer. The advertising prices remain, but the agency bonuses have been abolished.
Thanks to the acquisition of Media Club, online advertising inventory is also increasing its reach. Impression Media is looking to focus more on programmatic sales of audio, video and, prospectively, television thanks to the partnership with Media Club. The two companies will continue to operate independently, say Petr Hatlapatka, commercial director of Media Club's online division, and Roman Stolejda, CEO of Impression Media.
Why did you consider acquiring Impression Media in the first place? For what reason is it interesting for Media Club?
Petr Hatlapatka: Primarily we were interested in how we can increase our reach. That was decisive in our thinking about whether or not to enter Impression Media. We are the largest representation in the TV and radio market and have similar ambitions online. But perhaps even more fundamental in the decision was how Impression Media's sites complement our sites. Because even if the overall increase in intervention was high, but we would have overlapped with Impression Media's offering in the end, the acquisition would not have made much sense. Even from an offer perspective, we complement Impression Media well. Media Club has a large video production thanks to Prima, while Impression is strong in banner advertising and delivers content that is not as well represented here. So the main thing was the shape of the final product and how it can help us increase sales.
I would like to clarify that we have joined Impression Media with an 80% stake, but Impression Media is not joining the Media Club. The companies remain separate and operate side by side. We completed the acquisition in March and the client contracts are set for this year and remain in place as such. Each company has its own products and we will only link products where it makes sense for us to do so.
For Media Club, the hit that the Impression Media acquisition will bring was interesting. What will the ownership tie-up bring to Impression Media?
Roman Stolejda: We realize that Impression Media cannot grow without a great partner. We have reached a ceiling as a media agency, we have 153 sites in our portfolio, which is quite a lot, but to continue to grow, joining with a strong partner was a necessity for us. Prima has a lot of ambition in the online market and we can help each other.
The second thing is that with the departure of CSFD.cz two years ago, we basically lost our video inventory and thanks to the merger with Prima, we can now bring it back in a big way. Plus, by combining our offerings, we can offer something that nobody here has. That's interesting for us. Media Club is also interested in developing other projects - we have introduced audio programmatic at Impression Media and we are in talks to expand it here. This would mean that we would be the only ones to offer programmatic audio nationwide. And there are other possibilities. My colleague David Bauckmann has talked at length about television programmatic. That is definitely the future, and we are ready to introduce programmatic TV.
How does the Media Club feel about programmatic TV?
Petr Hatlapatka: We are closely following the development of programmatic TV spot advertising sales in the world. In a very simplistic way, we can say that in countries where a large part of TV distribution is done over the Internet, programmatic buying is also developed. In the Czech Republic, the situation is very different due to a very strong terrestrialization. In terms of programmatic, we are closest to IPTV operators. So we are very interested in this, but it is a question of when it is realistic to bring programmatic to life so that it makes not only business sense, but also product sense - towards clients.
It has already been mentioned that Impression will stand next to Media Club. Is it the case that you remain at the helm of Impression Media and are responsible for running the business?
Roman Stolejda: The fact that we are staying with David Bauckmann was part of the terms of the transaction in order to maintain the continuity of the company. And we are glad for that. The goal is to build a business group way larger than it is today. We have always tried to do local business, but next to Radiohouse (it belongs to Media Bohemia as well as Impression Media, ed.) we could no longer develop the business as we imagined. Here, on the other hand, there is a will to develop the local business in a big way and the advantage is that there are radio and TV salesmen available alongside online salesmen.
You mentioned that the acquisition of Impression Media complements the reach well. What exactly are the overlaps between the users of the two entities?
Petr Hatlapatka: We have already presented clients with advertising packages that we have created together. The biggest one is called Add Up and it reaches 6.4 million people on the Czech market. It has reached 6.5 million RU and 305 million page views. This makes it the second largest on the Czech Internet after Seznam.cz. It goes across all Impression Media and Media Club websites. It is our flagship site and both Media Club and Impression Media have it in their price lists. It includes formats like DLB branding, pre-roll, interscroller etc. Thematic packages consist of sites focused on cars, housing and hobbies, video, women, entertainment and news (see details below).
More targeted offers in addition to the main Add Up are also offered by Media Club and Impression Media?
Petr Hatlapatka: Yes, but only packages. For example, as Media Club we have the Autosalon.tv website, which is already sold out. The moment we create an auto package, we incorporate Impression Media's sites into it and that increases our capacity to sell. So we are increasing the advertising space, which is one of the main benefits.
From which date are the price lists for these packages valid?
Petr Hatlapatka: They came into force on 1 May. The important thing is that we are keeping the same prices, i.e. we are not increasing prices. By combining them at the package level, we are getting closer to TV and we are abolishing agency bonuses for 2023. So for Media Club we will have the same terms across our media types. We are not raising prices, even though the inflation rate signaled by the CSO shows an increase of about 30% over the last two years.
So from 1 May it is possible to buy packages from Media Club or Impression Media. However, Impression Media will not sell advertising on CNN Prima News or Prima, for example. We will sell it together. Impression Media has its own portfolio of sites, and so do we, and we'll only interact at the level of joint packages.
One thing is how many real users the merger will bring, the other thing is what opportunities the merger will bring at the level of advertising capacity. Does it help you in eGRP capacity, for example?
Petr Hatlapatka: If we talk about overall capacity, Impression Media is bigger than Media Club in terms of page views. Page views is a relevant metric for display advertising. However, in the case of video advertising, we are interested in video views and viewing time. That's a different metric. When it comes to eGRPs, they have strict rules regarding viewability, audio on and content quality. If these rules are met on Impression Media sites, we can run eGRPs there. To simplify, these standards are so strict that they de facto apply to TV content uploaded to the web.
Could this have any impact on Media Club's business policy regarding eGRP representation in the bundle?
Petr Hatlapatka: Not at the moment. We're not even talking about running eGRPs on Impression Media sites yet. We'll probably talk about it, but in the case of eGRPs, what we're most interested in right now is that they can be deployed to IPTV operators where we're replacing spots with online advertising. But that's not related to Impression Media.
Will the combination of your products affect the rate of space sold programmatically?
Roman Stolejda: We cannot provide specific numbers, but Impression Media sells more than half of its space programmatically. Media Club, on the other hand, builds a lot on private deals. I think our know-how in programmatic sales could help the whole Media Club. We would be happy to get video on as many of our sites as possible with Prima's help. This would help us grow higher.
Petr Hatlapatka: We are preparing a video platform project based on Prima videos, which we are able to offer to websites using an embedded player. We are discussing how much video content and what type of video content we will be releasing towards these sites. All 153 sites represented by Impression Media will have access to the video and will be able to take videos from Prima and use them on their own site. This would increase the reach of the video. With Prima's sites we will reach about 3.5 million real users per month. If we can expand video to at least a third to half of Impression Media's sites, we can increase the reach of video by leaps and bounds. This makes us much more interesting for video advertising clients. If we have 4.5 million or 5 million users, that's a substantial increase. Our basic calculation shows that we will grow the video advertising market by about one million users.
Roman Stolejda: That's money that these sites can't touch right now, practically.
Is the video advertising market ready for this, isn't it just filling an already saturated space? Is there enough money in it and will it be possible to monetize so many videos?
Petr Hatlapatka: In the period from September to Christmas, video advertising across the market is mostly sold out. We see that the sell-out rate is increasing. Even though we're increasing video inventory every year, the sell-through is increasing. We're already having a little bit of trouble meeting all the demand in the spring. So far, we're doing well, but if the demand for video advertising goes up by, say, 20%, we won't meet it.
So you are counting on online video inventory to increase quite significantly. What will you do with it?
Petr Hatlapatka: It will mainly increase the reach, which is what we're primarily interested in, and that will increase the inventory. But we don't expect to put long videos on the upcoming video platform. That's why people come to prima+ and why they pay for it. But we are thinking about news videos or hobby or car videos. We have a lot of content.
Would it be videos created in addition to the ones you already have for Prima?
Petr Hatlapatka: No, it would be content that is produced for Prima. For example, in the production of Autosalon, we cut reports for online that are often longer than for TV.
Roman Stolejda: There are two possibilities: either the web editors themselves will take the videos from the central video platform and put them on their websites, or we will assign them according to topics.
Will the agreement with the Media Club change the portfolio of Impression Media, or will some Media Bohemia sites drop out of it?
Roman Stolejda: The only website that remains in Media Bohemia is Radia.cz. It has never been part of Impression Media. Radio websites, such as Hitrádia, were not part of Impression either. But as far as audio programmatic is concerned, we continue to handle that for Media Bohemia.
And do you offer audio formats like podcasts?
Roman Stolejda: Not yet, but we are planning to create them.
Petr Hatlapatka: For example, on CNN Prima News we are already preparing a lot of podcasts. We just need to figure out a more user-friendly solution and then we could monetize the podcasts better. We have the content here, but we need to prepare it so that we can sell it through the Impression Media software.
At Impression Media, you were focused on programmatic audio sales. What plans do you have for it at Media Club?
Roman Stolejda: We see an opportunity to really create a product for programmatic audio buying across the country. That's not available anywhere in Europe. European broadcasters usually have only a part, but never the whole market. It would be possible now because the whole market could be linked - Evropa 2, Frekvence 1, Media Bohemia are already ready and Kiss and Impuls could join them. At that point the possibilities for big orders from Europe are already opening up. We know there would be interest. The magic of audio programming is that the ad spot can be inserted into the audio at the moment the listener is actually listening to it, and the ad system will target those listeners it assesses as relevant. Thus, each listener may hear a different spot.
Source: mediaguru.cz