UNRIVALLED PARAMETERS OF TV ADVERTISING: IT GENERATES THE MOST ATTENTION, HAS THE BEST MEMORABILITY AND IMPACT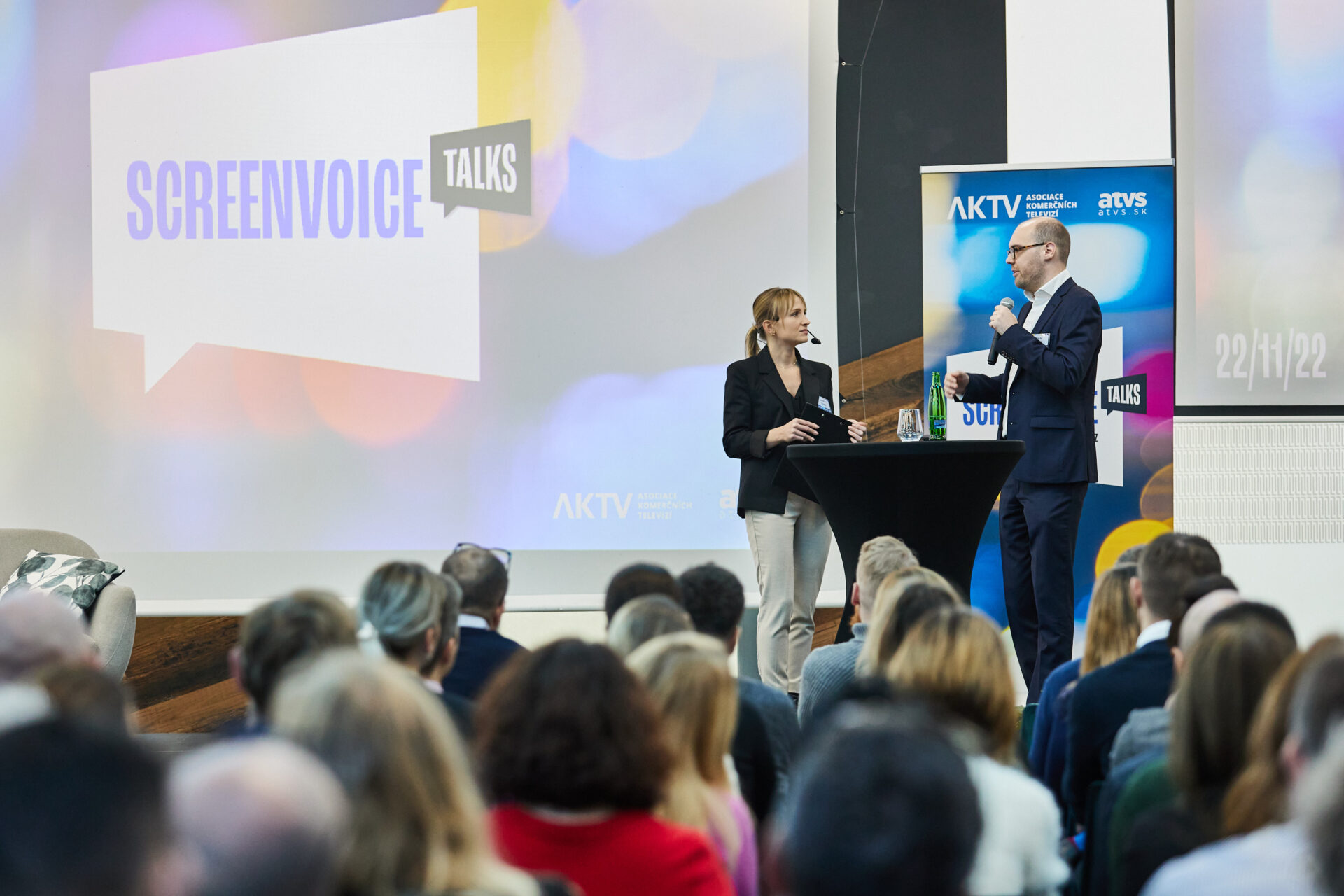 1. 12. 2022
ScreenVoice TALKS, the autumn conference organised by the Association of Commercial Television on the occasion of World Television Day, focused on the topic of attention in advertising. International speakers revealed why attention is such an important parameter and how to measure or maintain it. The programme also included the presentation of the exclusive Czech edition of the Track the Success research, which compares the effectiveness of advertising spots on television, BVOD and on the online platforms YouTube and Facebook.
The Track the Success study was originally conducted in German-speaking countries (DACH region - Germany, Austria, Switzerland) and the Czech Republic is the fourth country where the same conclusion was confirmed. Television in all the countries studied shows the best results in several key parameters - it generates the most interest, attention, memorability and understanding of the advertising message.
"Television benefits from a number of advantages at the same time. It offers the big screen as the most effective advertising space, a trusted environment and quality content as a transmission medium, and last but not least, the highest visual attention. Which formula holds true across all countries where we have conducted research,"
comments researcher Marvin Vogt from the German agency Eyesquare on the results. "The research in the Czech Republic showed that TV advertising works best here too, closely followed by BVOD. YouTube and, by an even greater distance, Facebook often have problems reaching comparable attention and therefore have less effect," adds Marvin Vogt.
"What's also significant about the Track the Success study is that it shows that TV in the Czech Republic holds an even more privileged position in a number of areas than it does in foreign households. The big screen is indispensable in capturing attention and conveying detail, which has a major impact on memorability and, of course, ultimately on buying behaviour,"
says Jan Vlček, President of AKTV and CEO of TV Nova.
The topic of attention was introduced at the conference by Matt Hill, director of research and planning at UK-based Thinkbox. His presentation "Giving attention a little attention" showed why attention in advertising is so important, how to attract it, how to keep it and last but not least how to measure it. The final speaker was economist, IPA and WARC Effectiveness Awards judge and WARC and Marketing Week columnist Dr Grace Kite. Her specialism is marketing effectiveness and her presentation showcased the benefits of TV advertising for online brands, whose presence on TV screens is increasing year on year.
Videos, presentations and photos from the event are available at ScreenVoice.cz/TALKS.
In addition to this year's event, recordings of speakers from previous years are also available in the event archive, including Mark Ritson, Les Binet, Karen Nelson-Field, Wiemer Snijders and many other world-renowned names.