FORUM MEDIA CONFERENCE HAS PUBLISHED ITS PROGRAMME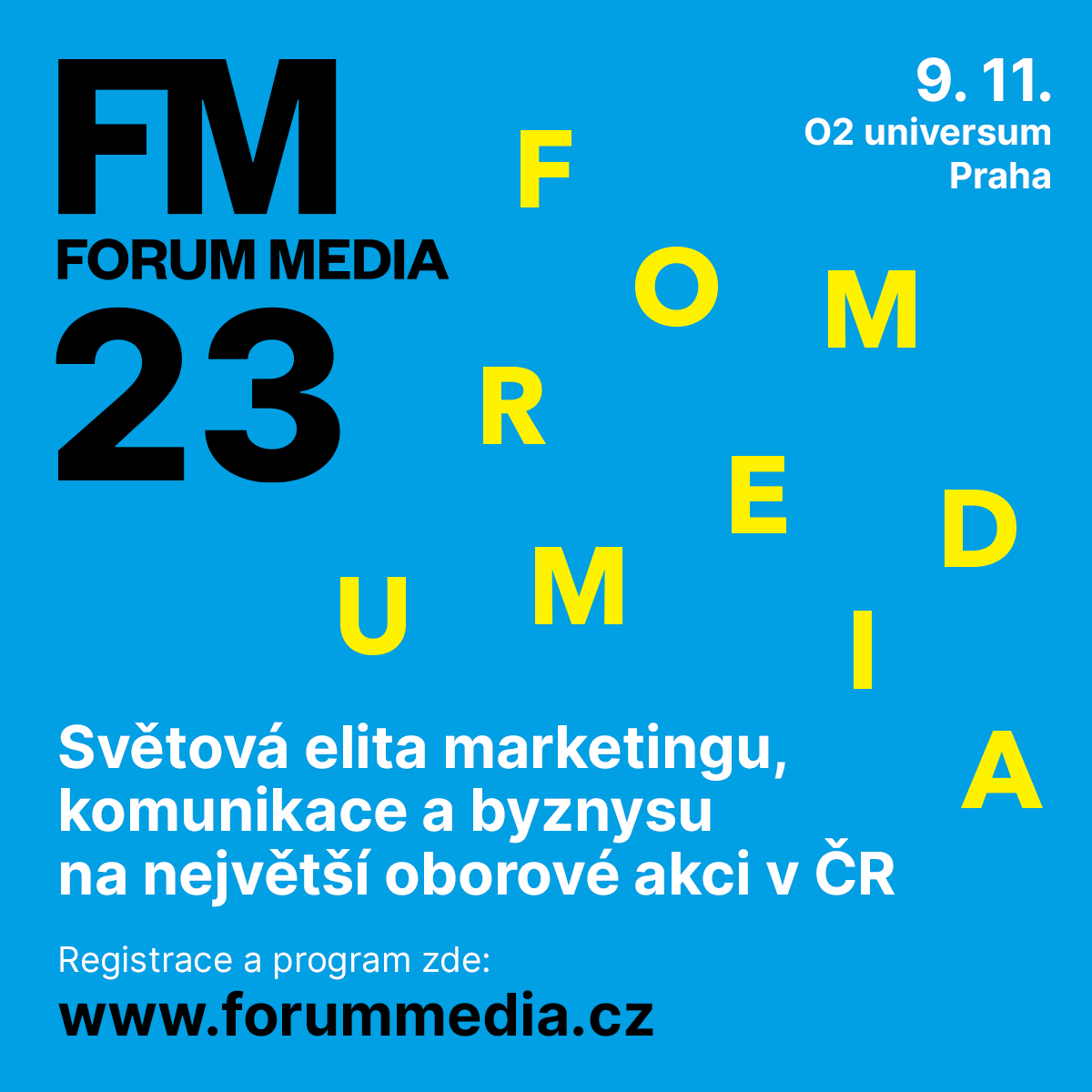 19. 10. 2023
In just three weeks Forum Media - the largest conference in the Czech Republic focused on media, marketing and communication - will take place. Check out the full programme, it's worth it!
More than 70 international and Czech stars of communication, marketing and media will perform at Forum Media on 9 November in Prague's O2 universe on five stages. "This year, we have managed to attract a truly diverse mix of speakers and topics to Prague not only on two international stages, but also on three additional separate stages with a full-day specialist programme. In addition to the expansion of the Effie stage and the Market Tools stage for the whole day, we are also opening a stage for smaller thematic workshops again after last year's success," adds Forum Media Conference Programme Director Vladimír Bystrov.
You can take a look at the programme of the 23rd edition of the largest industry conference in the Czech Republic, as well as download it in PDF, here, it's worth it!
Forum Media is organised by Marketing & Media magazine in cooperation with the most important industry associations. The Association of Communication Agencies (AKA) and the Association of Public Relations (APRA) traditionally participate in the programme, and this year the Association of Commercial Television (AKTV) has also been added.
The five stages, whose speakers can be found in the published programme, will be divided as follows: the MAM Stage will feature the best of marketing and media, the Effie Stage will provide inspiration with data and effective projects, the PR Summit will provide an overview of communication trends, workshops and panel discussions await you in the Market Insight Hall, and the Market Tools Stage will feature experts focusing on marketing tools with examples of successful brands.
The MAM editorial team is looking forward to seeing you on 9 November!
Source: mam.cz