ASSOCIATION OF COMMERCIAL TELEVISION CELEBRATES FIVE YEARS AND BRINGS A LOT OF NEWS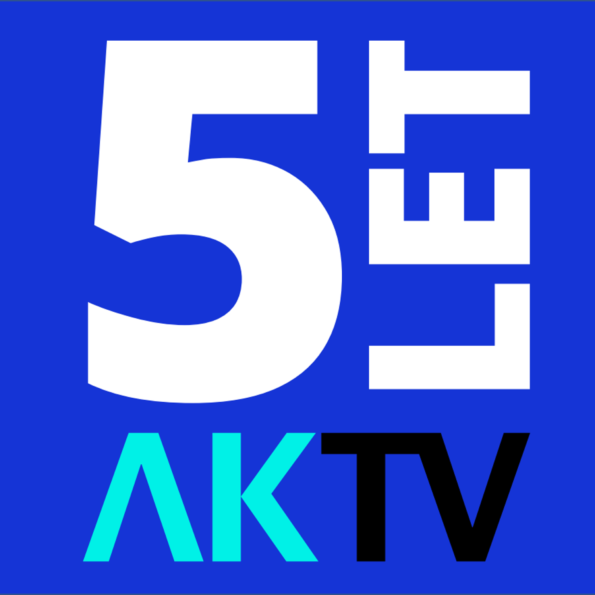 12. 5. 2022
This spring marks the fifth anniversary of the Association of Commercial Television whose founding members are the Nova, Prima and Óčko TV groups. During its existence, AKTV has been actively involved in the TV industry and legislative processes and has become a respected stakeholder. To support its marketing activities, it has launched a B2B brand and industry website ScreenVoice, and on the occasion of its 5th anniversary, its visual identity has been refreshed.
The Association of Commercial Television has completed its first five years of successful operation. At its inception, it set itself two main objectives, namely to raise awareness when promoting TV media and to actively engage in the legislative processes affecting TV broadcasters.
In the course of its existence, AKTV has hosted a number of major industry conferences featuring the world's leading marketing and advertising experts. The most famous names that AKTV has brought to Prague undoubtedly include Mark Ritson, Les Binet, Karen Nelson-Field and Wiemer Snijders. After a Covid-19 break, AKTV held its first conference under the auspices of its newly launched B2B brand ScreenVoice last year. ScreenVoice aims at covering the entire world of television, TV advertising and total video.
"ScreenVoice is the new umbrella for our activities to promote total video and TV as an advertising medium. Under ScreenVoice, we will continue to organise exceptional industry conferences, and this year for the first time, we will conduct our original qualitative research, which is an activity we have only known from our foreign colleagues,"
says Jan Vlček, President of AKTV and CEO of TV Nova.
 On the ScreenVoice.cz website, readers will find inspiration, trends, research and news about what is happening in the TV world in the Czech Republic and abroad. Each month is dedicated to one topic, for which original content is prepared. Readers can expect a magazine reading about the first ever TV advertisement, a Christmas or Valentine's Day ad special, or a reflection on advertising during the Covid-19 period or the war in Ukraine. The topic of the month is complemented by a calendar of industry events, a glossary of terms from the world of total video, or the popular Myths and Facts about TV section, which provides a range of data to debunk the most common myths about TV. A separate category is the archive of AKTV events, where people can find all the recordings of speeches and speakers' presentations from the last five years.
AKTV's visual identity has also been refreshed and now it uses the same colour scheme as ScreenVoice. The content of the two websites is different. ScreenVoice primarily targets advertising professionals and those interested in the world of total video, while AKTV focuses on the legislative and regulatory aspects of the broadcasters' business.
About the Association of Commercial Television
The Association of Commercial Television (AKTV) represents the leading commercial broadcasters in the Czech Republic. Its goal is to defend, support and promote their common interests.
AKTV is actively involved in the preparation of national and European legislation relating to commercial TV broadcasting, personal data protection, journalistic work and commercial communication. It is a partner for government authorities, EU institutions and other stakeholders. One of AKTV's main activities is to protect the copyright of its members and to fight against online piracy.
In addition, AKTV is active in promoting TV as an advertising medium. For communication with advertisers and media agencies, it operates its information website ScreenVoice.cz and regularly organises industry conferences.