NOMINEES FOR HBBTV AWARDS 2022 ANNOUNCED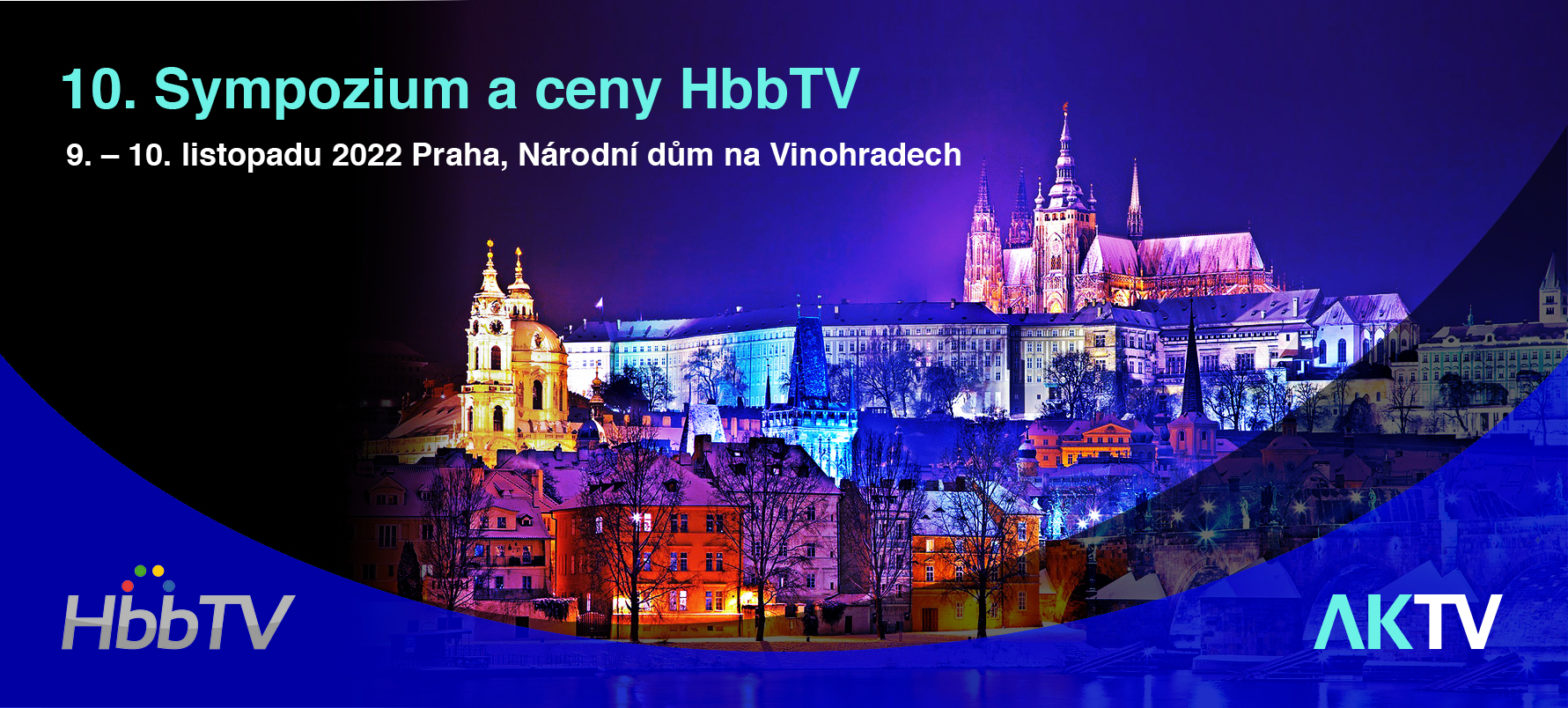 12. 10. 2022
The HbbTV Association, a global initiative dedicated to providing open standards for advanced interactive TV services through broadcast and broadband networks to connected TV sets and set-top boxes, is proud to announce the shortlists of entries nominated for the HbbTV Awards 2022, showcasing and celebrating excellence in the HbbTV community.
The finalists are (in alphabetical order):
Best use of HbbTV for advertising-based solutions
Digital TV Group (DTG): Industry collaboration to explore "Targeted Substitution of Broadcast Ads Using HbbTV" (UK)
Digitiwise: Interactive Game HbbTV App (Turkey)
Fincons Group and Mediaset: HbbTV-TA (Italy)
Kineton: KARP - Kineton Announcement Real-time Platform (Italy and USA)
TV Nova: MAX REACH (Czech Republic)
Best tool or product for HbbTV service development or delivery
Fincons Group: TVium (Europe)
Kineton: Antares (Italy)
Sofia Digital: Sofia Backstage(R) App Editor (for international markets, initially for Finland)
TV Nova and CRA: HbbTV Manager (Czech Republic)
Best technology innovation in an HbbTV product or service
ARTE: ARTE App (Europe and worldwide, depending on rights)
Ocean Blue Software: The Open Red Button Project (all)
TV Nova: Breaking News bar and HbbTV News Live stream (Czech Republic)
ZDF: ZDFmediathek Highlight-Player (Germany)
Best interoperability and conformance tool
Kineton: KineMediaCert (any HbbTV country)
Best marketing or promotion of an HbbTV-based service
Cellnex in representation of LOVEStv: LOVEStv (Spain)
Digitiwise: Interactive and Targeted Addressable TV Advertising (Turkey)
Mostaza Television: Interactive Games (Spain)
TV Nova: Voyo (SVOD service) in HbbTV (Czech Republic)
There is also an award for the "Best individual contribution to the HbbTV Association" and the judges' award "HbbTV newcomer of the year".
"We are excited about the strong interest in this year's HbbTV Awards and the top-level market players competing for the connected TV industry's most prestigious recognition. The wide scope of applications, services and tools submitted by the contenders reflect the key role the HbbTV specifications play for broadcasters, platform operators and service providers to benefit from the growth opportunities in TV and streaming,"
said Vincent Grivet, Chairman of the HbbTV Association.
The shortlists of finalists will be put forward to an independent jury of industry experts selecting the winners. Details about the jury members can be found here.
The prizes will be awarded at a prestigious ceremony on November 9, 2022. The event forms part of the 10th HbbTV Symposium and Awards, jointly hosted by the HbbTV Association and the Czech Association of Commercial Television on November 9-10, 2022 in Prague. All finalists are invited to attend the awards ceremony.
Details on the HbbTV Symposium and Awards 2022, the conference programme, speakers, sponsors, media partners, event location and recommended hotels can be found at www.hbbtv.org/10th-hbbtv-symposium-and-awards-2022/.
About the HbbTV Association
Hybrid broadcast broadband TV (or "HbbTV") is a global initiative founded in 2010 developing a specification enabling the delivery of advanced and interactive TV and entertainment services to consumers through a combined use of both broadcast and broadband networks. The HbbTV specification is developed by industry leaders to improve the video experience of consumers on connected TV sets, set-top boxes and multiscreen devices. The HbbTV specification uses elements of existing specifications from other standards including OIPF, CEA, DVB, MPEG-DASH and W3C. With the incorporation of activities from the Open IPTV Forum (OIPF) in 2014 and Smart TV Alliance in 2016, HbbTV is able to address service providers and technology suppliers for IPTV services as well as the combined scope of broadcast and over-the-top (OTT) services.
HbbTV is organised as a non-profit association registered in Switzerland and has around 80 members which include all global TV manufacturers, the large European broadcasters and TV platforms as well as a vast array of global technology and chipset vendors. More information: www.hbbtv.org
Contact HbbTV Association:
Angelo Pettazzi
Chair HbbTV Marketing and Education Working Group (MEWG)
email: angelo.pettazzi@kineton.it
Tel.: +39 335.7614.596
Press Contact:
Thomas Fuchs
Fuchs Media Consult GmbH
email: tfuchs@fuchsmc.com
Tel: +49 171 4483 168
About the Czech Association of Commercial Television
The Czech Association of Commercial Television (AKTV) was formed in 2017 as an association of terrestrial television broadcasting operators with the goal of defending, supporting and promoting the common interests of commercial broadcasters in the Czech Republic. The founding members of the Association are the Nova, Prima and Óčko television networks. More information: www.aktv.cz
Contact Czech Association of Commercial Television:
Marie Fianová
AKTV Secretary
email marie.fianova@aktv.cz
Tel: +420 724 442 935