TELEVISION REMAINS THE MOST POPULAR FORM OF VIDEO IN THE WORLD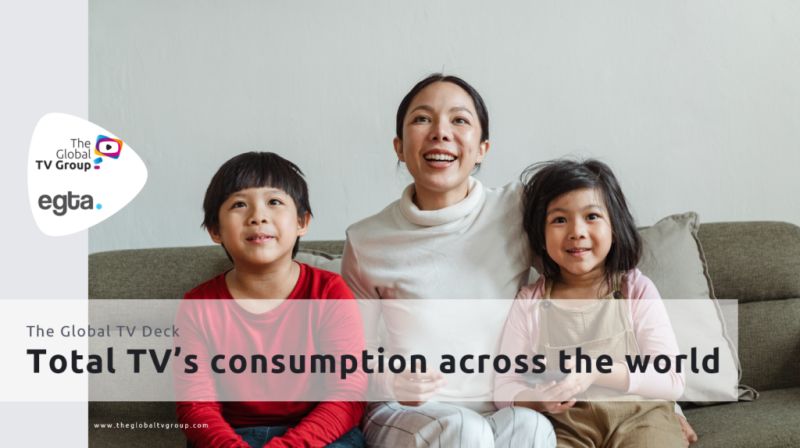 Zdroj: The Global TV Group
13. 9. 2023
The Global TV Group recently released an updated version of its survey of how television is consumed around the world. The figures show that despite the rise of digital alternatives, traditional television remains attractive and attracts viewers with its diverse range of content.
he survey shows that television is still very popular.
Commentary on the survey was provided by Matt Hill, Director of Research and Planning at Thinkbox:
Resilience and popularity: TV remains the world's favourite video
85% in Brazil, 75% in Austria, 76% in Germany, 69% in Canada, 75% in France…although the video galaxy is ever more complicated, fragmented, and competitive, TV continues to be its major solar system, usually accounting for at least two thirds of video consumption.
This is a remarkable story of resilience (if you're feeling defensive) or enduring popularity (if you're feeling positive).
The video world has seen more change in the last decade than the last half century. The explosion of subscription video-on-demand (SVOD), YouTube's mainstreaming, and TikTok's turbo-emergence have created a storm that some predicted TV could not weather.
Now those clouds appear to be dispersing and we have a clearer picture. Although we don't have similar data for countries around the world, the UK experience is unlikely to be radically different from most other countries – and there are two trends in the UK's video data which are worth noting.
The first is that, in 2022, collective viewing to SVOD like Netflix and Amazon Prime Video services declined for the first time, dropping from 53 mins a day in 2021 to 45 mins in 2022. The impact of unnaturally high TV viewing in 2021's pandemic-induced  lockdown, coupled with a cost-of-living crisis where SVOD subscriptions are under pressure, is likely responsible.
The second trend is that the gradual decline in broadcaster TV viewing in the UK that we have seen in recent years (it was just over 4 hours a day on average per person in 2015 and just over 3 hours a day on 2022) is now slowing and plateauing.
These two things combined suggest that we are entering a period of stability in terms of viewing patterns as the tumultuous recent years in video settle down. Although the TV viewing cake remains roughly the same size, the SVODs have in recent years taken a slice of time away from broadcaster TV. But that impact now appears to have been largely felt – and the broadcasters' pedigree and expertise ensures they are well placed to thrive in the future on screens across the globe.
Source: theglobaltvgroup.com