The ongoing coronavirus pandemic did not bring any significant fluctuations in the number of delivered GRPs to the advertising TV market.
The aggregate number of advertising GRPs delivered by TV in this first quarter decreased by 2% compared to the last year's first quarter. It is a good result given the adopted measures against the coronavirus. The result includes classic TV spots and sponsoring. This is the outcome of Nielsen Admosphere's data monitoring.
The development in the first three months of this year shows that the most favourable situation was in March when GRPs had grown year on year. March is also the strongest month of the first quarter. On the contrary, GRPs decreased most in February year on year.
Out of individual business groups, Media Club (Prima, Barrandov, Óčko and other) and TV Nova continue to be the strongest.
Share of business networks in delivered GRPs, 1Q/2021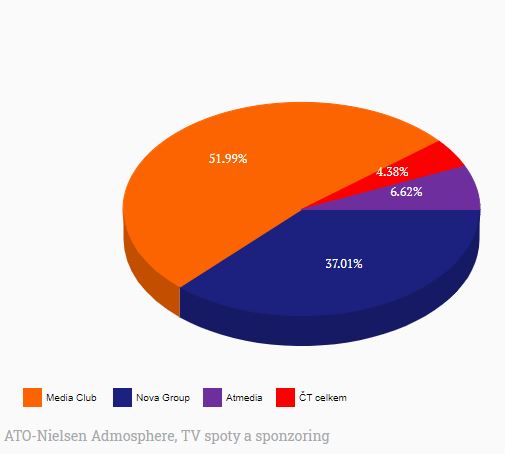 Source: mediaguru.cz