NEW CONTENT ON TV NOVA WILL BUILD UP IN 2023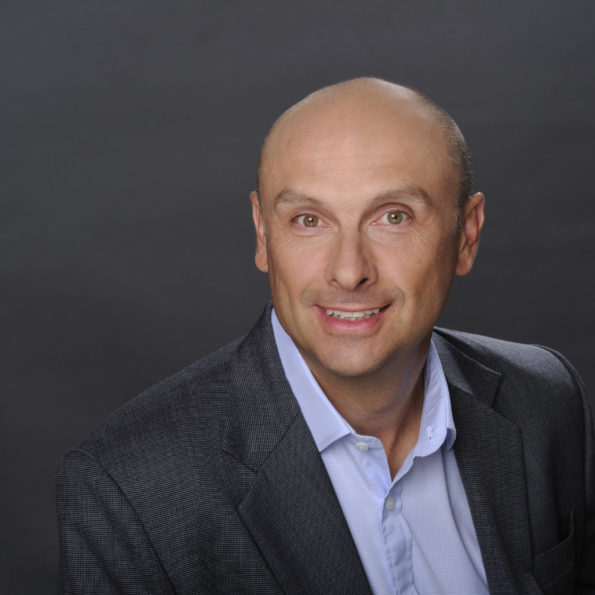 22. 8. 2022
The advertising autumn on TV Nova has been promising so far. The investments the TV group has made in the preparation of the programme should bear fruit not only this autumn, but especially next year, says Jan Vlček, CEO of TV Nova.
Last week, the Nova Television Group presented its autumn scheme, from which it hopes to increase its viewership. It has even greater expectations for 2023, when it will introduce a number of new shows, which are now in production, to its linear broadcasting and to the paid offer of the Voyo video platform. Specifically, dozens of original feature projects, including TV Nova's first ever period drama with the working title Obchodní dům, the return of Kriminálka Anděl, and the family series Jedna rodina from the pen of Lucie Konečná. CEO Jan Vlček, one of two CEOs of the Nova Group who is also its Chief Commercial Officer, therefore expects 2023 to push the group further in terms of ratings.
He also has optimistic news in his interim outlook for this autumn. In terms of advertiser activity, Nova does not observe that clients are putting the brakes on their plans for TV advertising campaigns under the influence of economic developments. "Most clients are closing larger volumes than last year," he describes in an interview after the press conference on the autumn scheme.
With the start of the TV autumn just around the corner, it is impossible not to ask how you perceive the advertising market situation and how clients' interest in advertising in the autumn months is developing. Do you see a caution in the outlook for advertising clients in the wake of economic developments?
We are watching very carefully for any signs of potential caution and in our discussions with clients we are interested in how their business is developing and whether they are planning any adjustments in their communications. So far, however, we are finding that the trend is rather the opposite and most clients are closing larger volumes than last year. So we do not observe any slowdown. It's not that we don't see caution as clients are making it clear that they are preparing for various eventualities so that they are ready if their demand is negatively impacted. But so far they have not felt the impact on their business and so far the current economic situation has not had a negative effect on the size of communication budgets, quite the opposite.
Do you have any justification for this?
I think a lot of clients have learnt their lessons during the time of covid. They have got used to living with a certain degree of uncertainty and are able to prepare alternative scenarios and switch to them when they see fit. Thus they do not create for themselves a panic of uncertainty.
ASMEA, the professional grouping of media agencies, estimates that the rate of TV inflation will be between 10-15% this year. Do you have any idea how Nova Group's TV advertising prices may change for 2023?
We don't have anything approved yet, but we can all see how prices are evolving. The impact that inflation has on our inputs must be reflected in the price level for next year. We will also see how the demand for TV advertising develops for next year. Of course, if it were higher, it would push the price further up.
"So far, the current economic situation has not had a negative effect on the size of communication budgets, quite the opposite."
If we go back to the same period a year ago, at the press conference for last autumn you announced your plan to launch a female channel Nova Lady. Did it fulfil what you expected from it in your portfolio of stations?
With the launch of Nova Lady, we achieved the stratification of our channels that we needed from a socio-demographic perspective. Now we are still working on its stronger distribution. But the new channel is so far meeting expectations given the level of current distribution. Alongside the launch of Nova Lady, we have also redesigned the Nova Action and Nova Fun channels. We are also working on Nova Gold. We are continuing to work on these four channels so that they are more complementary and overlap as little as possible. Nova Lady is intended primarily as a channel for working-age women, Nova Fun as a channel for a younger female audience, Nova Action is aimed at men and Nova Gold primarily at middle-aged women.
What exactly do you want to improve about the distribution of Nova Lady?
We want Nova Lady to be distributed like our other free-to-air channels. So we are in talks with operators to include the channel in their offer.
And are you planning to launch another new thematic channel?
We are not working on another free-to-air channel project at the moment.
Do you see the Voyo paid streaming service and its tie-up with linear channels as strategically important now?
Our primary intention is to capitalise on the large amount of content we are producing and developing in the coming year. We've currently unveiled our autumn line-up and also announced a number of shows we're preparing for 2023. It's in the next year that the major influx of new content will come. That's a key priority. This autumn will be a strong one, we expect to see an increase in viewership, and we want to move even higher in viewership in 2023.
"This autumn will be a strong one, we expect to see an increase in viewership, and we want to move even higher in viewership in 2023."
Won't both platforms be "eating" each others' viewers?
We clearly see that Voyo and linear TV are not competing, but complementing each other. We see linear TV acting as a driver of new subscribers for Voyo. These are shows that viewers watch on TV and like so much that they want to see them in their own mode. Or, conversely, linear TV acts as a way of promoting formats that can only be watched on Voyo.
The question is whether you will incorporate the shows you plan for Voyo into linear broadcasting...
Our idea is that projects that are exclusive to Voyo will stay on Voyo. We don't rule out that they won't be on linear TV in a few years, but we don't foresee them being on linear TV after, say, one year.
You've indicated several times that Voyo has more subscribers than you've projected for this time period. What is the current state of play?
We recently disclosed that Voyo has more than 350,000 subscribers. The number is gradually increasing, plus now the autumn season is starting, which is an incentive for new subscribers. We estimate that Voyo is now the number two in the market after Netflix, although we don't know the exact numbers on Netflix and are basing them on our calculations. Local content is key, and it's hard for any foreign player to compete with us there.
"We estimate that Voyo is now number two in the market after Netflix."
And in terms of investment? Is the money invested in building the Voyo platform coming back?
We have set a five-year plan that is calculated to be profitable when we reach one million subscribers. I believe that target is realistic. If we look at the penetration of paid streaming video services (SVOD, ed.) in the Czech market, we are at around 25%. In the West, however, the level of this penetration is at least double, so there is still room for growth in our SVOD market.
Is it still true that the biggest draw on Voyo is Ordinace v růžové zahradě?
I think that's an oversimplification. You can hardly compare a series that runs for a long time with a series of three or four episodes. Obviously, Ordinace v růžové zahradě delivers very valuable content with a loyal audience, continuously forming the backbone of a stable subscriber base. However, building Voyo on Ordinace v růžové zahradě alone would not work. In fact, viewers gradually get used to the exclusive material Voyo offers, which then becomes an attraction for other new subscribers.
So, are you thinking of returning Ordinace v růžové zahradě to linear broadcasting?
No, that's not on the cards.
In terms of selling advertising and adding target audiences on the internet and in linear TV, we are faced with the fact that we still don't have a single currency for measuring video content...
As for Voyo, we don't want to sell advertising there. In the case of ad-supported video, i.e. AVOD, which is represented in our offer by Nova.cz, there are projects in the works within the ATO that would be able to measure the total reach of video. However, we are already trading incremental reach with clients that can attribute video views to a TV campaign.
Looking at the Nova Group as a whole over a number of years, how much of the turnover can SVOD, represented by the Voyo service, bring to the Group?
It is difficult to express a percentage share because we do not know how revenues from other sources will develop. But SVOD should be one of the pillars on which we want to stand in the future. It certainly won't be key in the foreseeable future, as advertising revenue will still be the foundation. However, alongside advertising and SVOD, distribution revenues are also developing interestingly and it is our task to diversify our revenue sources in the future.
Source: mediaguru.cz