ESTIMATE: INVESTMENTS IN COMMUNICATION WILL SEE A DOUBLE DIGIT GROWTH IN 2022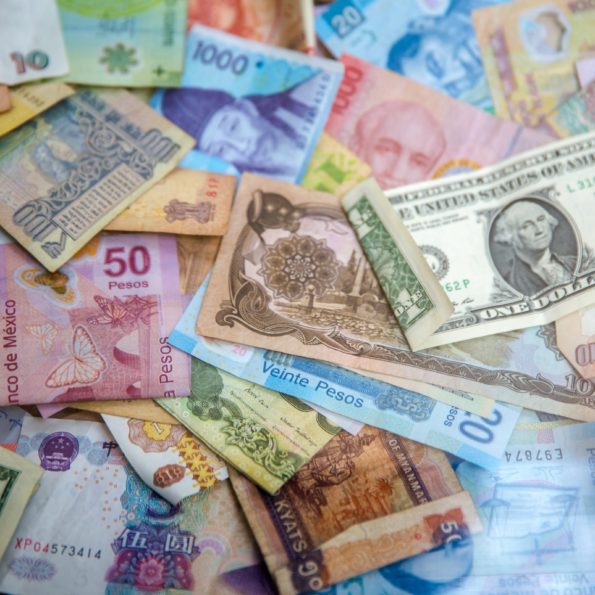 14. 10. 2021
The estimate of marketing communication investments is favourable. Investments are going to grow by nearly 12 percent next year according to Nielsen Admosphere.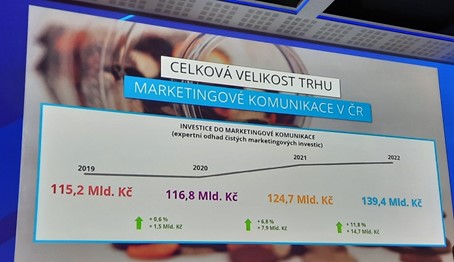 Total market size
Marketing communication in the Czech Republic
Investments in marketing communication (expert estimate of net marketing investments) - figures in billions of CZK
Estimated development of marketing investments until 2022, source: Nielsen Admosphere, presented at Brand Management, photo: MediaGuru.cz
Total investments in marketing communication should grow by 6.8% to CZK 124.7 billion this year according to the recent expert estimate published by Nielsen Admosphere. A more pronounced growth is forecasted for year 2022. It should increase year on year by 11.8% to CZK 139.4 billion. The data was first published at the Brand Management conference on Wednesday.
"In previous years, we saw a rather dynamic growth but the last Covid year has reduced the pace a bit. Finally, it resulted in a gradual stagnation rather than a slump," said Tereza Šimečková, Chairwoman of the Board of Directors of Nielsen Admosphere (refer to the photo above).
This year's growth is driven namely by entities not hit by Covid too severally, i.e. e-commerce. The situation also reversed for entities that discontinued, delayed or failed to increase their marketing investments last year. They start investing again this year and plan to support the situation, described Tereza Šimečková. This year's average growth of investments in above the line communication is 6% according to price-list costs available to Nielsen Admosphere (figure from January to August 2021).
In 2022, investments in non-media channels (social media, events, gifts, direct marketing, etc.) are expected to grow faster by nearly 20%. Investments in media channels (TV, print, radio, internet, OOH) should increase by more than 6%.
With media investments, the experts addressed expect some growth nearly everywhere. TV, internet, press and radio should go up while no growth is anticipated in out of home advertising.
Among non-media investments, especially investments in sponsoring, production, shopper marketing and online and mobile support should grow. On the other hand, a greater decrease is predicted for gifts and telemarketing, which is affected by last year's decline that is likely to continue.
Marketing investment stability and increase is confirmed by outlooks of marketers (about 120 addressed) for 2022. Those investing in non-media channels most often stated in the research (37%) that their budgets for the next year would correspond to their planned investments. A slight budget increase (of about 10%) is anticipated by nearly a quarter of marketers (23%) and 21% of marketers together estimate an increase of 25% and 50%.
Source: mediaguru.cz