September 22, 2.30 PM /

Mark Ritson
Marketing in the time of coronavirus
In a post-Covid19 world where confinement has acted as an accelerator for existing trends and changes, how can marketers grow their brands and increase their sales, while offering a better user experience and possibly contributing to a better society? Are TV companies – as providers of total video solutions – ideally positioned to accompany them on this route?
Webinar presentations and recordings are available here.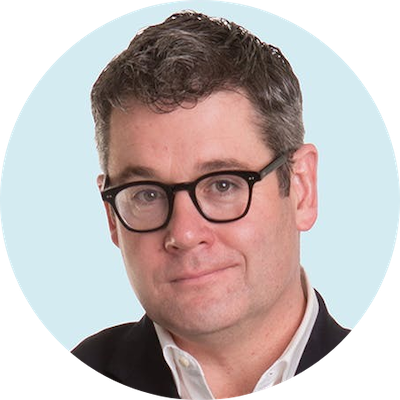 Mark Ritson

Leading authority on marketing and brand
Mark is a former Professor of Marketing at Melbourne Business School. He has a PhD in Marketing and has been a marketing professor at London Business School, MIT Sloan (visiting) and the University of Minnesota. He has also received MBA teaching awards at LBS, MIT, Singapore Management University and MBS. Furthermore he teaches a Mini MBA in Marketing online twice a year.
Mark has worked globally as a private marketing consultant for organisations such as Baxter, Loewe, McKinsey, PepsiCo, Subaru, Eli Lilly, Donna Karan, Westpac, Shiseido, Flight Centre, Johnson & Johnson, De Beers, Sephora, Benefit, Amgen, Ericsson, Jurlique, Cloudy Bay, Unilever, KPMG, WD40 and the list goes on.
For thirteen years he served as in-house professor for LVMH – the world's largest luxury group – working in Europe with senior executives from brands such as Louis Vuitton, Dom Perignon and Hennessy.
Mark has been writing a weekly column for Marketing Week for more than a decade. He is also a columnist for The Australian newspaper. On three occasions he has been judged the Business Columnist of the Year at the PPA Press Awards, the highest award for magazine journalism in the UK and was the British Society of Magazine Editors Business Columnist of the Year in 2018. His more scholarly publications include articles in the Sloan Management Review, Harvard Business Review, the Journal of Advertising and the Journal of Consumer Research. He also received the Ferber Award for his doctoral thesis.
In 2018 Mark was rated one of the "Power 50" most important people in media by AdNews, one of ten top business thinkers in Australia by Smart Company. He was recognised by the AMI with the Sir Charles McGrath Award, the highest honour for marketing in Australia.
October 8, 2 PM /

Samuel Scott
What Your Company Needs to Do to Survive the Coronavirus Recession
In this debut of his new keynote talk, Samuel Scott, a global marketing speaker and The Promotion Fix columnist for The Drum, will explore the best practices during prior recessions to highlight what businesses and marketing departments should do today. For example, CMOs need to learn to "speak CFO" to defend their budgets as companies start to cut back. Then, he will share his prediction that economies will likely recover and return to 95% pre-crisis normal quickly based on what happened during the last global pandemic. The pain we are feeling is brutal, but it will be short.
Webinar presentations and recordings are available here.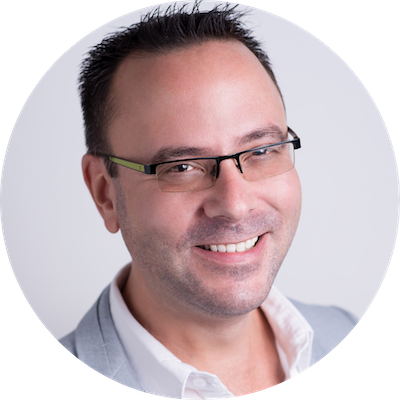 Samuel Scott

The Promotion Fix columnist, The Drum
A former newspaper editor and director of marketing in the high-tech industry, Samuel Scott is now a professional keynote marketing speaker, consultant, member of Toastmasters International, and the writer of The Promotion Fix column for The Drum.
He uses his prior careers in journalism and marketing to show businesses, conferences, and universities the true present and future of the marketing industry as a neutral observer with nothing to sell.
In 2019, he served as a judge of the UK Ad Association's Young Lions competition in advance of the Cannes Lions International Festival of Creativity. Born and raised in the United States, he is now based out of Tel Aviv.
October 22, 10 AM /

Orlando Wood
the COVID-19 crisis calls for right brain thinking
Orlando Wood is the author of Lemon (IPA, 2019): a unique combination of neuroscience, cultural history and advertising research, which describes a change in advertising style that has occurred over the last 15 years and links this to falling advertising effectiveness. Referencing art and sculpture through the ages, Orlando will in this session reveal how an attentional shift in the 21st Century – in society, business and advertising – has led to flatter, more abstract and devitalised work; an advertising style that is diametrically opposed to effectiveness, that no longer moves people, that no longer attracts or sustains attention. Orlando will also describe the type of work that connects – and the type of work that doesn't – in a period of global pandemic. Lemon has never been more pertinent than it is today.
Webinar presentations and recordings are available here.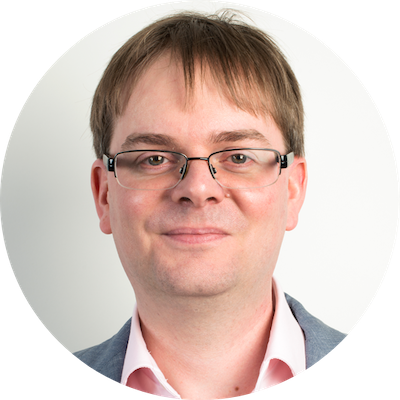 Orlando Wood

Chief Innovation Officer, System 1 Research
Orlando Wood is Chief Innovation Officer of System1 Group, Honorary Fellow of the Institute of Practitioners in Advertising and member of their Effectiveness Leadership Group. His research on advertising effectiveness draws on psychology and how the brain works.
His work has influenced thinking and practice in research, marketing and advertising, winning him awards from the ARF (Great Minds Distinction Award), the AMA (4 under 40), Jay Chiat (Gold Award for Research Innovation), ISBA (Ad Effectiveness Award), MRS (Best Paper and Research Effectiveness Awards) and ESOMAR (Best Methodology).
Orlando has led the IPA's Creativity and Effectiveness research for Effectiveness Week in 2018, 2019 and 2020. He has repeatedly worked with Peter Field and the IPA Effectiveness Databank to demonstrate the long and broad effects achieved by emotional advertising.
November 5, 3 PM /

Sean Cunningham
The Best of VAB INSPIRE series
The current environment has marketers questioning everything – their strategies, budgets and messaging. Sean will try to summarize the answers on practical questions about the trends impacting brand marketing and media strategies to help you to make informed decisions that protect and grow your brand during this complicated time.
More information – https://thevab.com/insight/vab-inspire-full-recap
Webinar presentations and recordings are available here.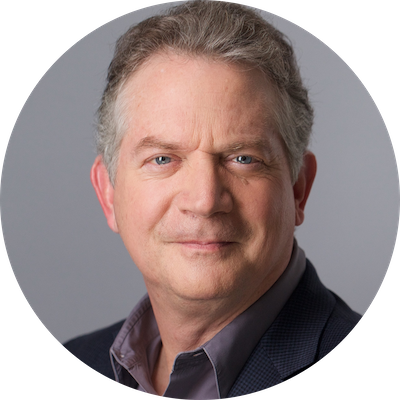 Sean Cunningham
Sean Cunningham leads VAB, U.S. marketer's foremost industry source for insights-driven video research and intelligence. With deep ad agency experience as a senior-level strategic advisor on all media formats, Sean is passionate about championing marketers' quest to maximize outcomes, solve business challenges, build high-value brands and drive overall sales and profitability. VAB's continual evolution reflects his belief in the perpetual drive to reinvent a successful company as a pillar advantage for marketers.
Known for his ability to deeply immerse himself in a brand's business, Sean has considerable experience in many of the largest consumer product verticals including automotive, technology, consumer electronics, consumer product goods, among others.
Previously, Sean held the top executive positions at multiple leading U.S. media and ad agencies in New York and Toronto, including Universal McCann, where he was integral in driving a period of unprecedented new business growth.
November 19, 3 PM /

Karen Nelson Field
Not all Reach is Equal
After making waves with their ground-breaking work on video advertising effectiveness with ThinkTV Australia in 2017/18 and again with Dentsu Aegis Network in UK and USA in 2019, Professor Karen Nelson-Field and her team at Amplified Intelligence have taken their AI supported framework to the DACH countries.
On behalf of Screenforce, Amplified Intelligence collected both visual attention and brand choice from Germany, Austria, Switzerland across some 30,000 test ads. The collection included Linear TV, YouTube, Facebook, Broadcaster Video-on-Demand (BVOD) and Instagram.
Webinar presentations and recordings are available here.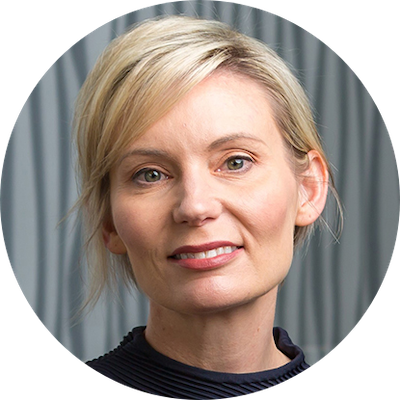 Karen Nelson-Field

Founder and CEO at Amplified Intelligence
Karen is the Founder and Executive Director of Amplified Intelligence, and Professor of Media Innovation at The University of Adelaide. She is a globally acclaimed researcher in media science and a regular speaker on the major circuits, including AudiencexScience, NY Adweek, Festival of Media Global, Screenforce, Cannes, ISBA and SXSW. Karen has secured research funding from some of the world's largest advertisers, media agencies and publishers. Her work has been noted in The New York Times, Bloomberg Business, CNBC, Forbes, Wall Street National, Huffington Post, Contagious, The Drum and the Australian Financial Review. Together with the Amplified Intelligence team of researchers, tech and support staff, Karen's commercial work combines tech and innovative methodological design to look closely at attention metrics in a disrupting digital economy.