Speakers
Mark Ritson




Adjunct Professor of Marketing, Melbourne Business School
Mark Ritson is Adjunct Professor of Marketing at Melbourne Business School and Visiting Professor of Marketing at Singapore Management University. He has a PhD in Marketing from Lancaster University and has been a faculty member at some of the world's leading business schools teaching on the MBA programs at London Business School, MIT Sloan, and the University of Minnesota. He is widely acknowledged as one of the world's best marketing instructors and has been the recipient of awards for his teaching at LBS, MIT, SMU and MBS
Mark has worked globally on projects ranging from brand strategy, market research, segmentation, CRM, marketing communications, brand acquisition, brand valuation and brand extension. For thirteen years – from 2002 to 2015 – he served as in-house professor for LVMH – the world's largest luxury group – working with senior executives from brands like Louis Vuitton, Dom Perignon, Fendi, Tag Heuer, Dior and Hennessy
Mark has written a weekly column on branding for Marketing Week for over a decade. On three occasions he has been judged the Business Columnist of the Year at the PPA Press Awards, the highest award for magazine journalism in the UK. He is also a columnist for The Australian newspaper. His more scholarly publications include articles published in Sloan Management Review, Harvard Business Review, the Journal of Advertising, and the Journal of Consumer Research. He was the recipient of the Ferber Award in 2000, one of the most prestigious prizes in Marketing, for his doctoral thesis.
Nicole Greenfield-Smith


Head of Research, Thinkbox: Biography.
Nicole is Head of Research at Thinkbox, the marketing body for commercial TV in the UK. She has commissioned, managed and delivered virtually every one of their research projects – many award-winning – since she joined the company back in 2006. Nicole began her career in media after completing her Masters in Research Consultancy. She has worked for several organisations including Billets, Flextech TV, The BBC and Accenture before landing the role at Thinkbox and finding her spiritual home.
Outside of Thinkbox, Nicole is a self-confessed TV addict. When she's not watching the box or downloading her favourite shows (for research purposes, obviously) she loves embarrassing her kids and catching-up on the F1.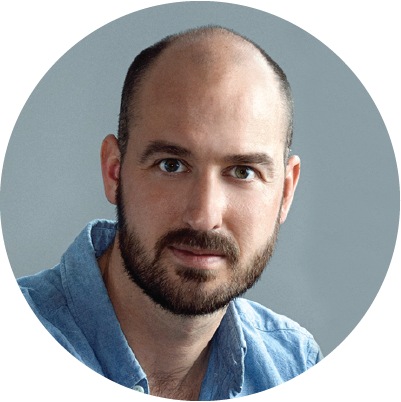 Jakob Stigler


Co-founder, Mano
Over his 15 year career, Jakob has been at the forefront of changing how brands approach digital marketing. He has been involved in the planning and media execution of some of the most influential global online video campaigns, including Live Test Series (Volvo Trucks) and The Marriage Market Takeover in China (SKII).
In 2017 Jakob co-founded Mano. A world-first Orchestration Agency that aims to close the gap between creativity and media through an unbiased consultancy model that laser focus on end-to-end support for global brand campaigns. With Mano, he aims to push the boundaries for how creativity is applied in complex settings without losing it's potential. Mano works globally with some of the best creative agencies in the world and brands like IKEA, UBER, Safeguard, Ørsted, SKII and Olay.
Location
Klášter minoritů sv. Jakuba
Malá Štupartská 635/6
110 00 Staré Město
Praha 1
Directions
Underground
Line B, Náměstí Republiky stop

Tram
Tram #6, 8,15, 26, Náměstí Republiky stop

Bus
Bus #207, Náměstí Republiky stop

Parking
OD Kotva
Enter from Královodvorská Street
Náměstí republiky 656/8, Praha 1
OC Palladium
Enter from Revoluční Street
Náměstí Republiky 1, Praha 1